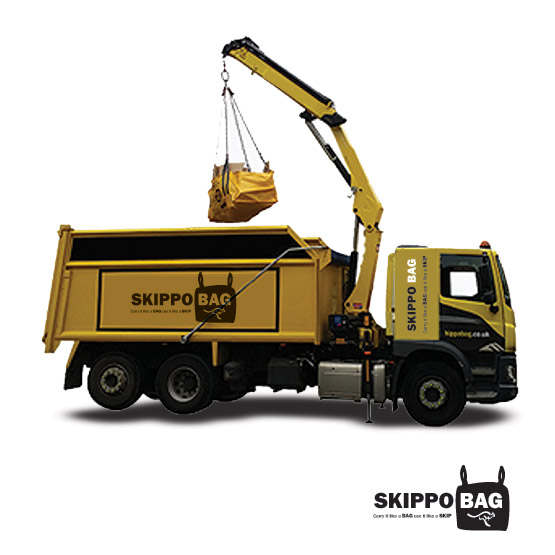 SkippoBag Skip Bag (Home Delivery) & Collection Service
Skippobag Skip Bag delivered to your Home & Collection Service Options
Standard €117.50: Bags will be picked up within 5 to10 Working Days of Requested Collection Date
Skippobag Collections must be paid for in advance of Booking Collection
NOTE: Bag deliveries within 2 working days of order
Skippobag skip bag delivered to your Home & Collection Service Options
Standard €117.50: Bags will be picked up within 5 to10 Working Days of Requested Collection Date
Skippobag Collections must be paid for in advance of Booking Collection
WHERE SHOULD I PLACE MY SKIPPOBAG SKIP BAG?
Careful consideration of where you place your Skippobag is vital to ensure that your bag can be collected safely by our drivers.
Our Skippobag trucks use a Hydraulic Lifting crane which has a maximum reach of 4 metres. Please ensure that your bag is within 4 metres of a public road or private drive. Roads/driveways must be at least 3 metres wide for Skippotruck access.
Ensure that there are no potential obstructions nearby such as overhead wires, parked vehicles, trees etc. Seek permission from your local authority before placing your Skippbag along a main road, byway or foothpath.
It is strongly advised not to attempt to move the bag once you have begun filling it as you may risk damaging the bag or injuring yourself or others.